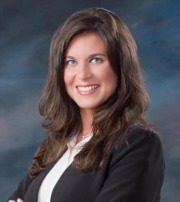 Thank you for visiting my home search site. My name is Jennifer Bell and I am so proud to be a part of NextHome Advantage and the Susie Hall Team. Let me tell you a little bit about myself.
I spent the majority of my childhood growing up in Wichita, Kansas. My father was a preacher and also ran an outreach community program along with a homeless shelter with the help, love and support of my amazing mother. I spent many afternoons after school filling boxes with food and toys to help out different communities in that area, and I believe that working alongside my parents in that type of capacity really helped define my character and the person I have become today.
As a teenager we relocated to Northern Virginia where my father could take his job to a more national level and he and my mother commuted daily to the DC area. I went to high school in Fairfax, VA and then on to college at Virginia Tech.
After college I worked in advertising for The Roanoke Times until I decided to come home and join my brother working for a prominent law firm in the DC area. There, I worked as an intellectual property paralegal for 5 years until I became pregnant with my son.
Having children is what brought me here to Richmond, and is what keeps me here as well. I have three children now, and I can't imagine raising them anywhere but Richmond. I love the slower, relaxed pace of Richmond, the abundance of things to do and see, and I love that folks are so welcoming and friendly. I can say without a doubt that I have formed some of the best friendships of my life since moving here.
All of these life journeys are what have brought me to NextHome Advantage. I became a licensed real estate assistant in 2012, and in May of 2015 I moved here to NextHome Advantage to become a full-time agent with the Susie Hall Team. I have been truly blessed to become a part of this amazing team, and I am looking forward to helping many people find the perfect home and happiness as I have found here in Richmond.
Thanks for taking the time to learn more about me. Now let me learn about you and help you find the absolute best home for you and your loved ones!