Daniel Harnsberger
Realtor®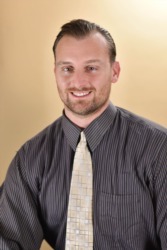 My name is Daniel Harnsberger and I've been a real estate addict since 2014.
Today my joy comes from helping my sellers get top dollar for their homes. I've listed homes all over central VA and I take great pride in giving my clients top-level service. "Service is giving the client what they want before they ask for it," a mentor of mine used to tell me. I actively market my listings through a variety of methods, rather than sit back and wait for buyers to come to us.
I take the same active approach when working with buyers. When you buy a home, you're likely making the biggest investment you've ever made, so you deserve top-notch, pro-active service to guide you through all steps of the home buying process.
Before I became licensed, I learned a lot about the business and the central Virginia market by buying my own investment properties. Outside of real estate I enjoy traveling, going to NBA games, cooking and comedy. I look forward to meeting you and earning your business.